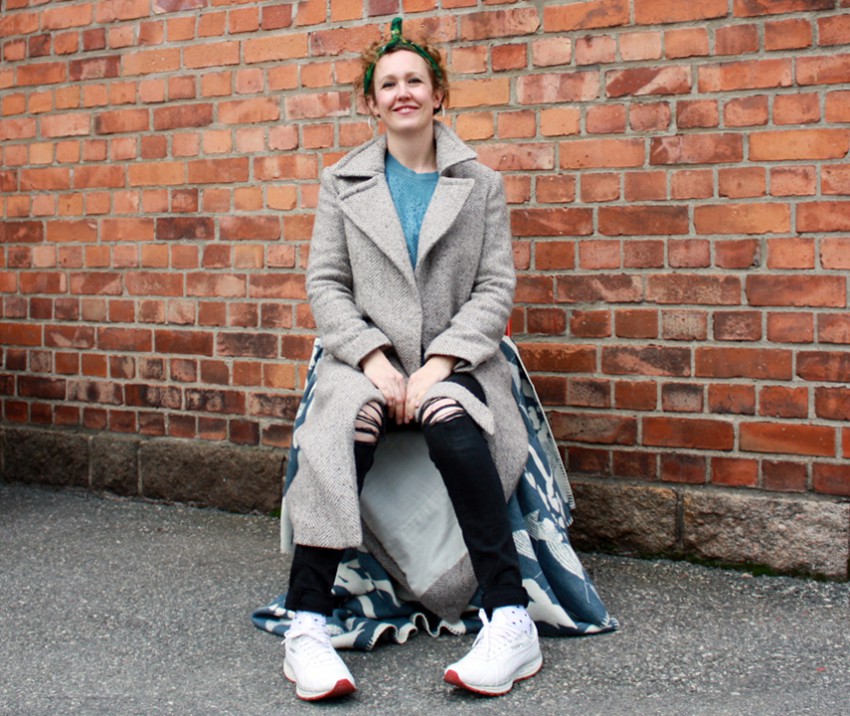 Tina Backman Designstudio
It all started in Iceland, when Tina lived and worked at a farm which was situated quite remote and far away from the city. Surrounded by nature and a stunning and breathtaking landscape, Iceland still has a big place in Tinas heart. It was during her stay here she decided she wanted to follow her dream and study Arts and Design in London. After four years she graduated with a Bachelors degree and moved to Stockholm to study Graphic design and Illustration at Konstfack University (Masters Degree).
Since then she has worked with a variety of clients both in Sweden and abroad, mainly in Japan. Her illustrations and surface patterns for products and fabrics are mostly designed for the home decor market but she also do editorial works.
Her trays, textiles, blankets and notebooks are stored at retailers such as Liberty, John Lewis in London and NK in Stockholm and many other beautiful stores around the world. She has designed fabric collections, blankets, a kids range and more for clients like IKEA and Klippan Yllefabrik and work is often described as quirky and colorful. Her surface patterns have also been printed onto scarves, handbags, umbrellas, kids clothes and much more, due to great collaborations with clients in Japan.
We like to get to know new people and love new challenges and exciting projects, so please get in touch at: tina@tinabackman.se
Clients
Connectit Japan/Volvo Japan/Uniqlo/Ogawa/Korko/Loft/Klippan Yllefabrik/Hemtex/IKEA/Arbetsterapeuten/Åry Trays /Bergman & Wrang/Burde/Papp Limited/Cale/Concess/Moderna Museet/Designtorget/Färg och Form/Felissimo/Swallings/UNICEF/Vårt Nya Hus/Isétan/Kamawanu/Hallå Förälder/Citronelles/Fotokakel AB/Göteborg Filmfestival/Hällefors Folkhögskola/Individuell Människohjälp/Kooperation utan gränser/Arco design/Landor Associates/Länsstyrelsen/Länsteatern i Örebro/Länstrafiken Mälardalen AB/Moderna Museet/MTM/Nordiska Ministerrådet/Almi Företagspartner/Örebro Bostäder/Örebro Kommun/Örebro Universitet/Sommar Design Kontoret/Spira Inredning/Startcentrum/Strateg/Svenska Filminstitutet/Citronelles/Länstyrelsen Stockholm/Yatzy